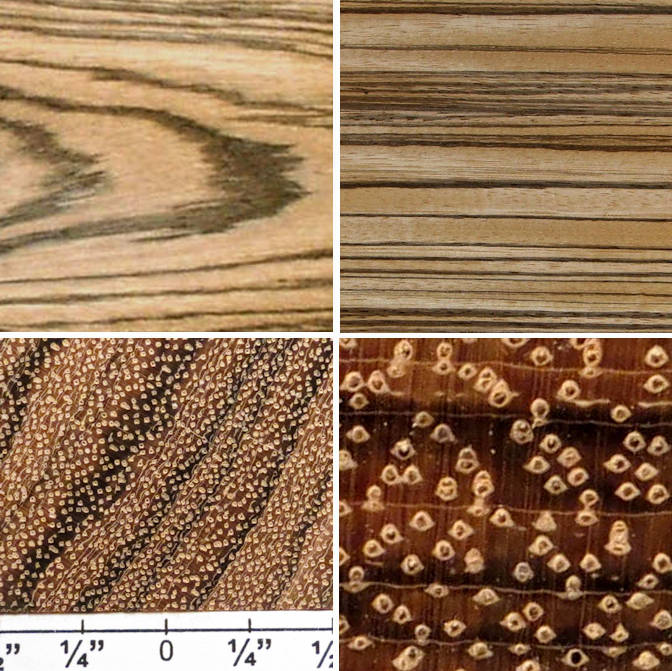 zebrawood / Microberlinia brazzavillensis and Microberlinia bisulcata


5" x 5" flat cut, 5" x 5" quartersawn, 1" wide end grain, and a 1/4" x 1/4" end grain closeup.

Diffuse porous with large, sparse pores that have thick lozenge shaped (and occasionally wing shaped) aliform parenchyma. There is usually some diffuse-in-aggregates parenchyma and sometimes seemingly marginal parenchyma




You will rarely find zebrawood sold in flat cut form because most people consider the look somewhat ugly whereas the more commonly sold quartersawn and rift cut are considered much more attractive. Only one of my formal samples is flat cut (see below) and it will show exactly what I mean).