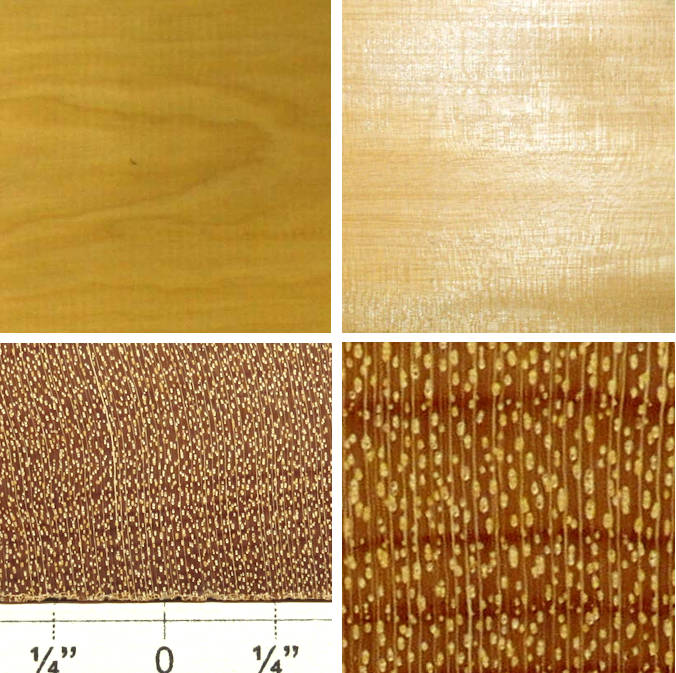 yellowheart (aka Brazilian satinwood when curly) / Euxylophora paraensis
(alternate spelling is Euxylophora paraense)
of the family Rutaceae


5" x 5" flat cut, 5" x 5" quartersawn, 3/4" wide end grain, and a 1/4" x 1/4" end grain closeup.

Diffuse porous with medium sized pores randomly distributed but often seemingly in radial strands and with obvious vasicentric parenchyma. Lots of radial pore multiples. Rays that are easy to see at 10X and ray flakes on quartersawn surfaces are sometimes long and skinny but usually small. Growth ring boundaries are often discernible but sometimes not.

Keeps its color nicely with age.