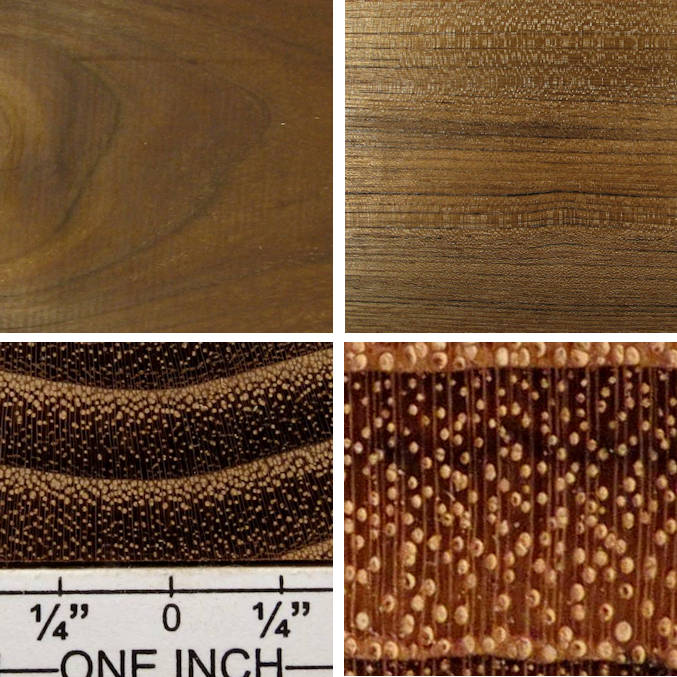 teak / Tectona grandis


5" x 5" flat cut, 5" x 5" quartersawn, 3/4" wide end grain, and a 1/4" x 1/4" end grain closeup.

Ring porous (sometimes semi ring porous) with large earlywood pores in rows of up to 4 or 5 pores thick and medium to small latewood pores. Occasional pore multiples (generally radial) of 2 or 3 pores, all with vasicentric parenchyma. Growth ring boundaries are clear, marginal parenchyma is present, sometimes thick, rays are obvious at 10X and there can be very obvious, albeit fairly small, ray flakes on quartersawn surfaces.

Widely used for high end sail-boat decks due to two things: (1) its resistance to fading due to saltwater and sunlight and its ready acceptance of a chemical treatment that brings back the natural beauty once it DOES suscumb to the salt and sun, and (2) the fact that it does not promote rusting of contiguous metal fittings.