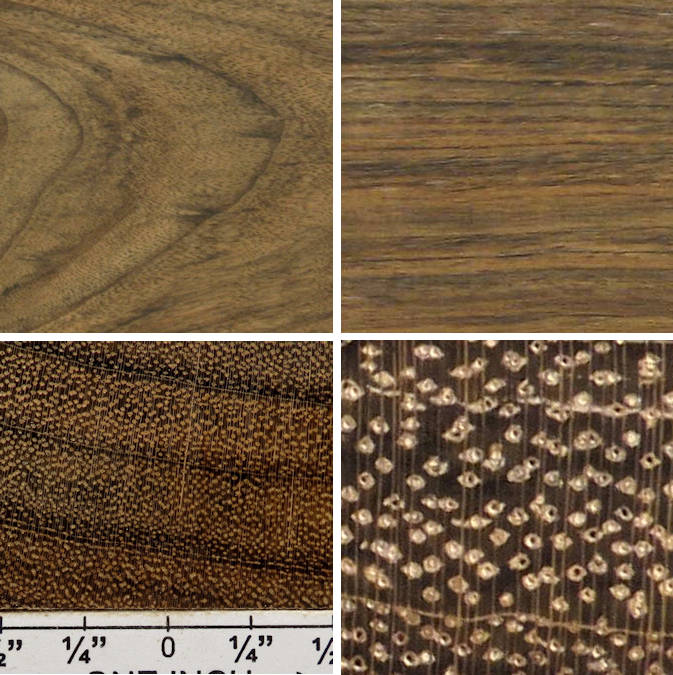 shedua / Guibourtia ehie (et. al.)


Guibourtia ehie (syn. Copaifera ehie) is the wood most commonly meant by "shedua". Other common names are ovangkol and mozambique. Other species that also use the common name shedua are Daniella thurifera and Daniellia ogea (syn. s Daniellia fosteri, Daniellia punchii, and Daniellia similis)

5" x 5" flat cut, 5" x 5" quartersawn, 1" wide end grain, and a 1/4" x 1/4" end grain closeup.

Diffuse porous, medium sized, randomly spaced, sparse pores with lozenge shaped aliform parenchyma. Occasional pore multiples, usually radial. Rays vary in width and are clear at 10X, marginal parenchyma is about the only thing defining growth ring boundaries but also usually there is a sparsity of pores right at the start of the earlywood and that makes the rings stand out more by creating a darker area free of pores.