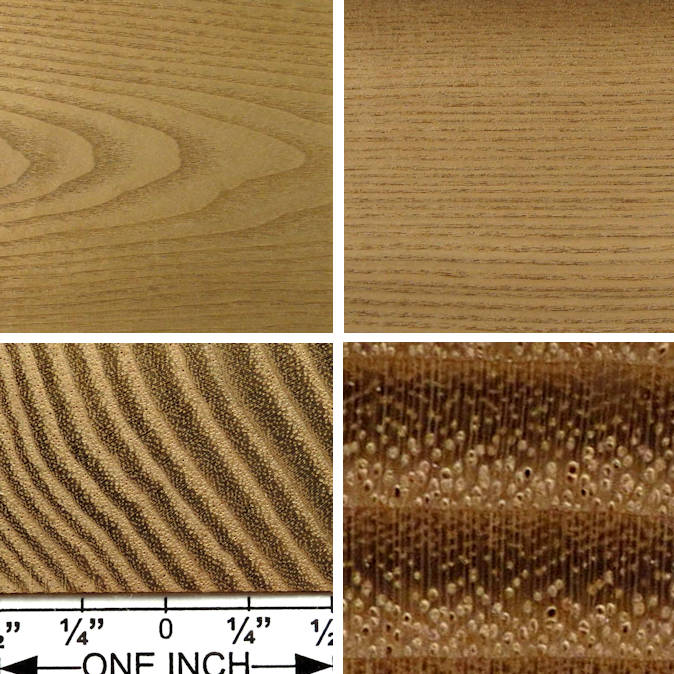 sassafras / Sassafras spp.



5" x 5" flat cut, 4" x 4" quartersawn, 1" wide end grain, and a 1/4" x 1/4" end grain closeup.

Ring porous with a thick row of earlywood pores trailing somewhat gradually to very small pores throughout the latewood, with some confluence starting half way through the latewood. Rays are obvious at 10X. Occasional pore multiples in the earlywood.