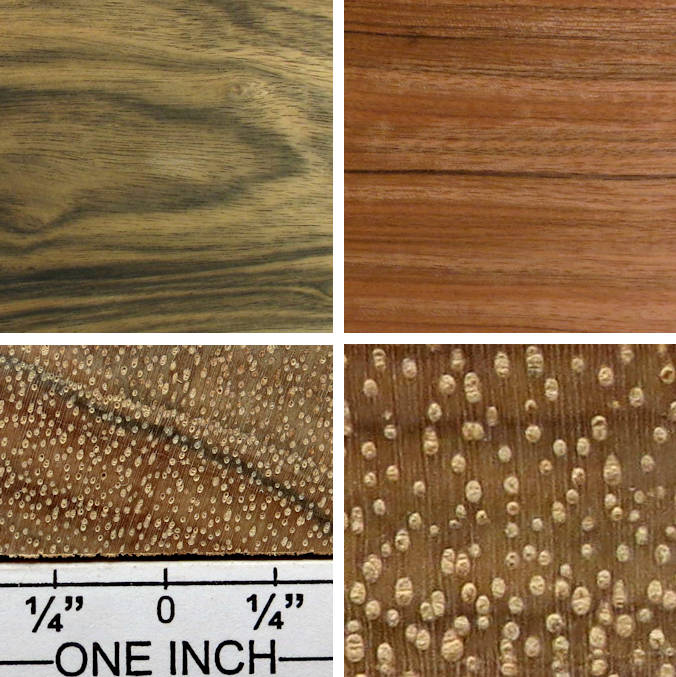 paldao / Dracontomelon dao (see fact sheet for synonyms)
aka New Guinea walnut


5" x 5" flat cut, 5" x 5" quartersawn, 3/4" wide end grain, and a 1/4" x 1/4" end grain closeup.

The significantly different color shown between this flat cut piece and quartersawn piece is correct. The graininess is typical.

Diffuse porous with sparse, randomly distributed, medium sized pores with fat vasicentric parenchyma and frequent radial pore multiples. Growth ring boundaries are vague, rays are very thin and barely visible at 10X, ray flakes on quartersawn surfaces are small if present at all. Frequent dark stripes are common.

NOTE: based on both direct and indirect experience, I'd say that colors shown for this wood on this page, ranging from reddish orange to heavy green, are correct unless otherwise noted. I don't know if the differences are due to soil conditions or if in fact some of these pieces are NOT Dracontomelon dao but I believe it is the former.