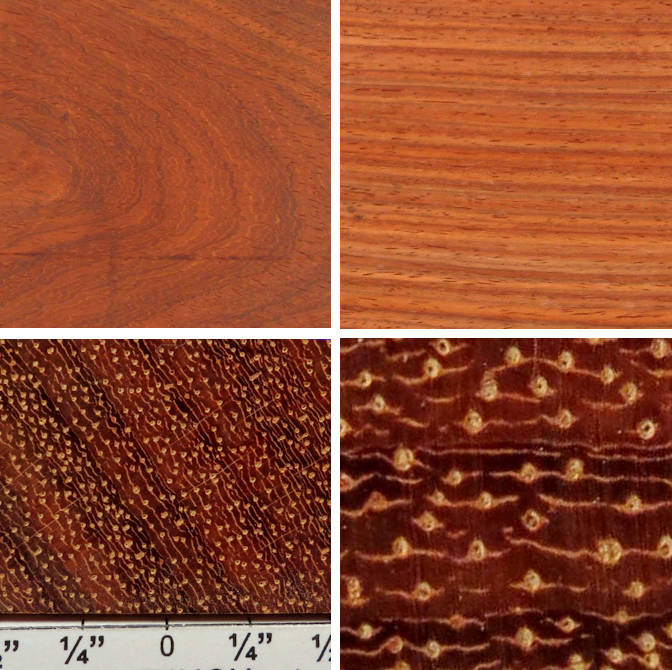 padauk / Pterocarpus spp.


5" x 5" flat cut, 5" x 5" quartersawn, 1" wide end grain, and a 1/4" x 1/4" end grain closeup.

Diffuse porous with large sparse pores having winged aliform parenchyma and vague growth ring boundaries. The end grain of padauk is quite distinctive and would not be readily confused with any other wood that I am aware of.