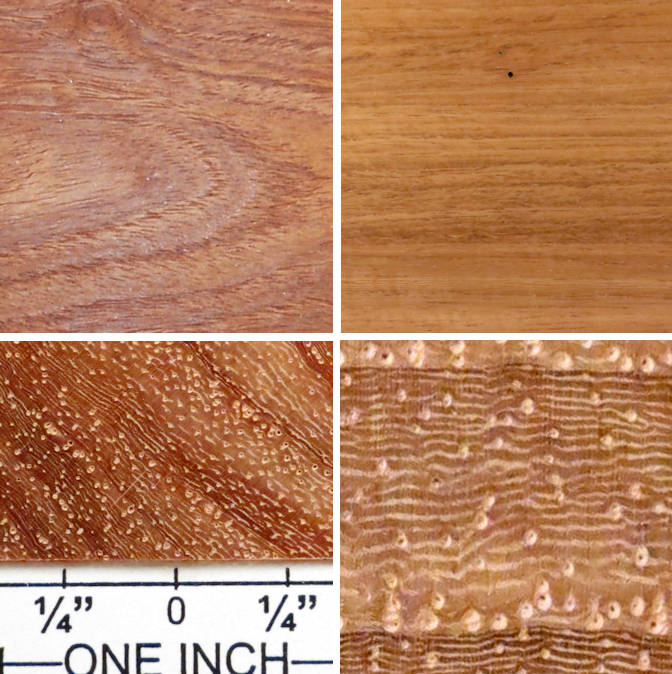 narra / Pterocarpus indicus
(syn. Pterocarpus vidalianus)
often called New Guinea rosewood


Pterocarpus indicus is also called red narra, yellow narra, and brown narra depending on the color, which has a huge range from light yellow to golden-brown to reddish-brown to a deep blood red. The characteristics are as described below but are subject to considerable variation, so much so that it took me a while to confirm that all of my samples really ARE the same species. Some of the variation is due to the deeper the red woods denser the wood.

5" x 5" flat cut, 5" x 5" quartersawn, 3/4" wide end grain, and a 1/4" x 1/4" end grain closeup.

Semi ring porous starting out with large pores and dwindling down to small pores. Vasicentric parenchyma, winged aliform parenchyma, diffuse-in-aggregates parenchyma, occasional pore multiples 2 or 3 long and generally radial, and some confluence. Rays are very thin, closely spaced, and hard to see even at 10X. Growth ring boundaries are vague.

NOTE: the burl from this wood uses a different name, amboyna, and has its own page on this site under that name.