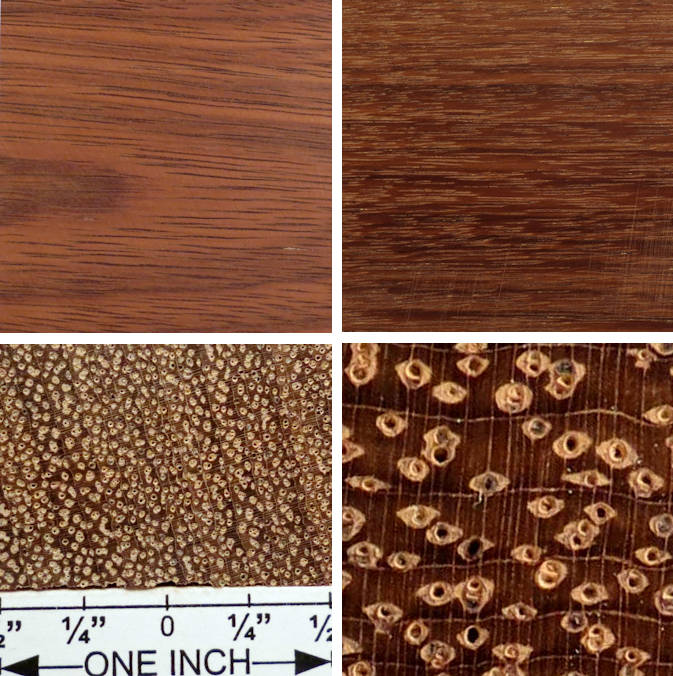 merbau / Intsia spp.


4" x 4" flat cut, 3" x 3" quartersawn, 1" wide end grain, and a 1/4" x 1/4" end grain closeup.

Diffuse porous with large, sparse, randomly spaced pores with lozenge shaped aliform parenchyma, infrequent confulent parenchyma, frequent pore multiples in random directions, banded parenchyma (marginal?), rays tightly spaced and clearly visible at 10X, growth ring boundaries vague to distinct.