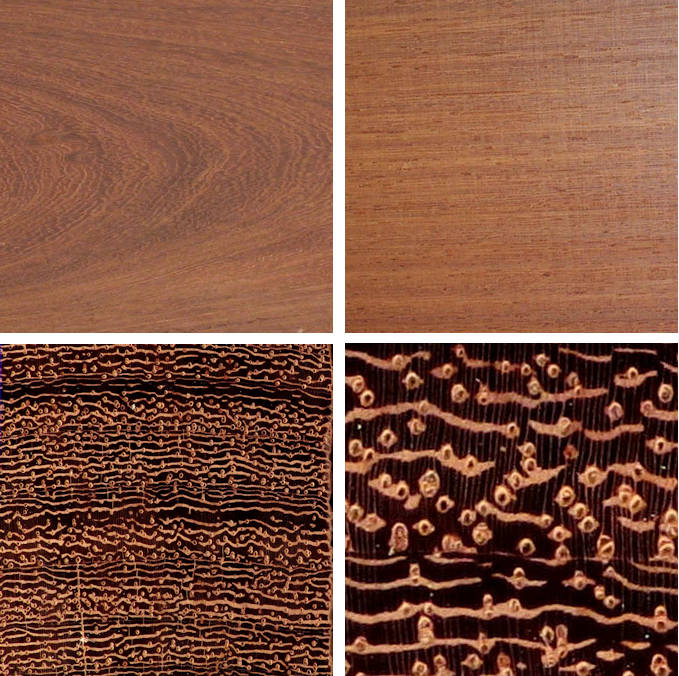 machiche / Lonchocarpus spp.


5" x 5" flat cut, 3.5" x 3.5" quartersawn, 1" x 1" end grain, and a 1/4" x 1/4" end grain closeup.

Diffuse porous with sparse, medium to large pores, randomly distributed, wing shaped aliform parenchyma (occasionally lozenge shaped) with thick confulent bands and occasional banded parenchyma. Frequent pore multiples, rays thin but visible at 10X. The growth rings are distinct, mainly because in the earlywood there is a thin area with no pores and sometimes very thin diffuse-in-aggregates parenchyma (notably thinner than the confulent parenchyma in the latewood).