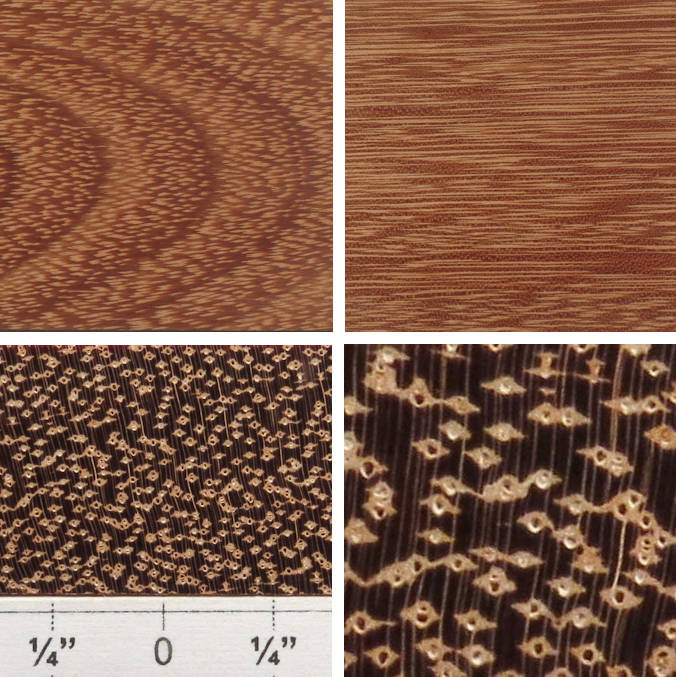 kempas / Koompassia spp.


Includes at least Koompassia grandiflora, Koompassia beccarianna, Koompassia borneensis, Koompassia excelsa, and Koompassia malaccensis of the family Fabaceae (syn. Leguminosae) the legume, pea, or bean family

also widely spelled "kampas", this is a heavy, coarse-grained wood that is primarily used for construction and flooring. I have never encountered this wood as a veneer

3" x 3" flat cut, 3" x 3" quartersawn, 3/4" wide end grain, and a 1/4" x 1/4" end grain closeup.

Diffuse porous with large, sparse, randomly positioned pores with fat lozenge shaped aliform parenchyma with occasional confulent parenchyma and occasional pore multiples up to 4 long, generally radial. Rays are very clear at 10X, growth ring boundaries are usually vague.

You do not normally see the obvious flat cut surface such as is shown here, it's almost always more of a rift cut or quartersawn look.