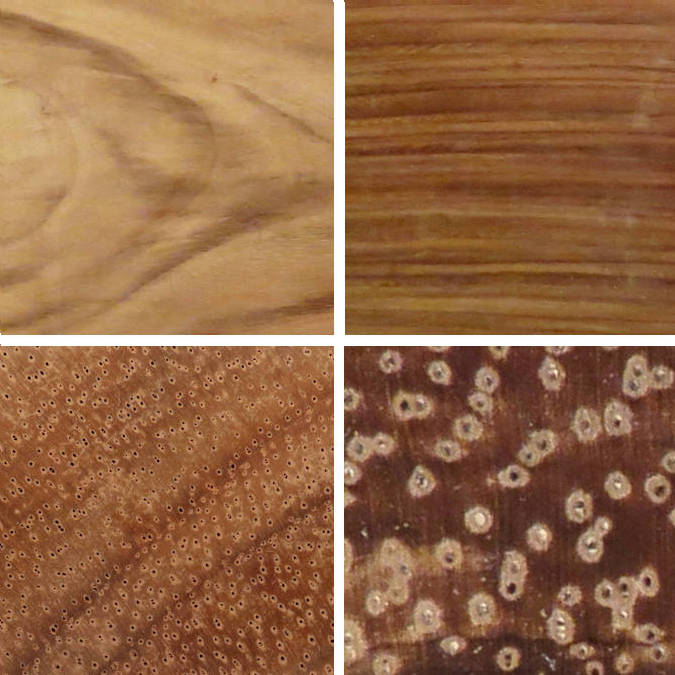 kelobra / Enterolobium cyclocarpum
(also commonly known as perota and guanacaste)


5" x 5" flat cut, 5" x 5" quartersawn, 1" x 1" end grain, and a 1/4" x 1/4" end grain closeup.

Diffuse porous with very large, very sparse, randomly distributed pores with fat vasicentric parenchyma. Occasional radial pore multiples, usually 2 or 3 long but sometimes more. Very narrow rays barely visible at 10X, growth ring boundaries generally vague but discernible.