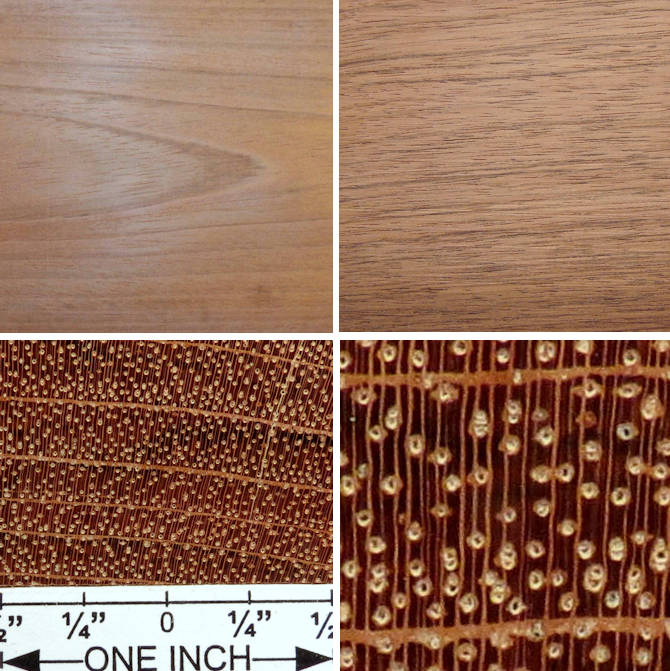 jatoba / Hymenaea spp.


Primarily Hymenaea Courbaril but other species that are sold as jatoba include Hymenaea palustris, Hymenaea parvifolia, Hymenaea reticulata, and Hymenaea stigonocarpa

5" x 5" flat cut, 5" x 5" quartersawn, 1" wide end grain, and a 1/4" x 1/4" end grain closeup.

Diffuse porous with sparse, moderately sized, pores with vasicentric parenchyma, very strong marginal parenchyma, and some pore multiples. Rays are quite noticeable at 10X and generally with the naked eye. Jatoba is one of the few woods in which the marginal parenchyma lines can sometimes be very clearly seen in the face grain of flat or rift cut pieces.

Also widly known in the US as "Brazilian Cherry" although it is not related to cherry, and much less commonly I have seen it referred to as South American locust among MANY other common names

This is a good wood for flooring because it is VERY hard and dense, but it's a difficult wood to work for the same reason. It's pretty, often with a nice salmon-red color, but personally, I find that the hardness that makes it so widely used for flooring makes it difficult to work with.