open main page here





IRONWOOD, DESERT

Olneya tesota


Olneya tesota of the family Leguminosae, the legume family (subfamily Papilionaceae, the pea group)

My thanks to correspondants Michael Dow and Bob Wickey, both of whom alerted me to the fact that there really is only the one species that SHOULD be called "desert ironwood".

That being said, I believe it is also true that "desert ironwood" is a generic term used in the Southwest of the United States to (incorrectly) denote a number of different species that have an extremely hard, dense wood and that are used by local craftspeople to make small items such as jewlery, knife handles, and so forth.

The name "ironwood" is used for so many different species around the world that I don't even want to bother trying to list them all or figure out which ones might be applied to the wood harvested in the Southwest of the USA.

True desert ironwood, Olneya tesotais, is almost unbelievably hard for a wood. It is brittle and cracks easily and that combined with the very small size of the tree all mitigate strongly against any veneer production from the species. It will not float, is VERY hard to work with hand tools (pretty much impossible) but takes a fabulous finish when worked carefully and slowly with very sharp power tools.

It is very common to sell this wood in bookmatched pairs so as to be used for earrings or knife handles or gun handles.


---

my sample: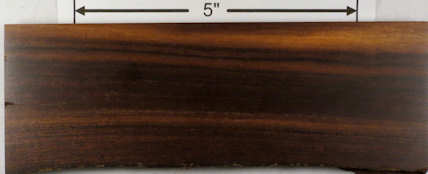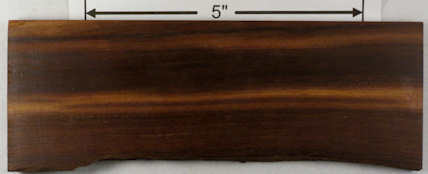 both sides of a sample plank --- HUGE enlargements are present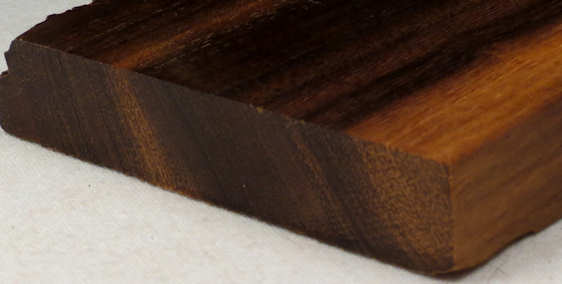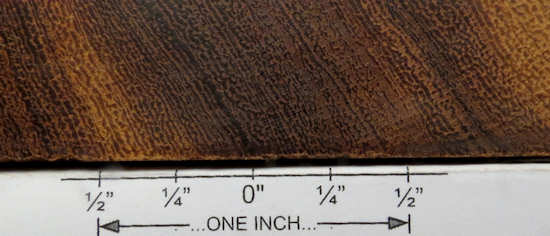 end grain and end grain closeup of the piece directly above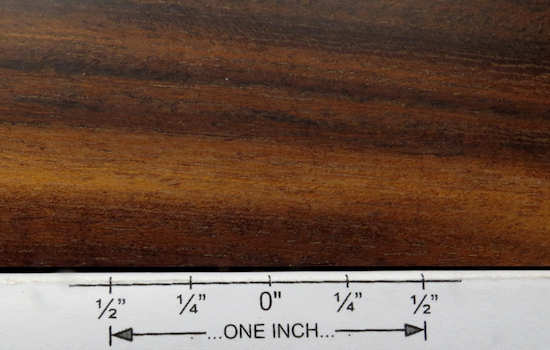 face grain closeup of the piece directly above



both sides and end grain of a plank contributed by Chris Arvidson, whom I thank for this and other contributions. This piece is much lighter than what I had thought of as desert ironwood, and also much lighter than other web pics and my other samples. Although I believe this is one of the species sold (incorrectly ) as "desert ironwood", I do not believe it is Olneya tesota.



same plank as directly above but moistened with water. I had left this just sitting out in my house for about two weeks after sanding it and taking the dry pics. When I picked up the piece to moisten it for the new pics, I noticed, and you can seen this pretty well in the end grain enlargements, that it had cupped quite noticably.



end grain closeup of the piece directly above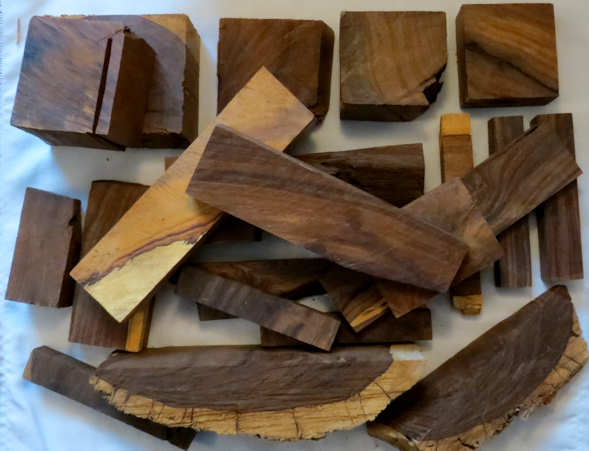 small piece sent to me for identification. After I suggested desert ironwood, the owner dug out a piece of same that he had not looked at in years and by comparison agreed with my evaluation. The finish on this piece is absolutely glass-like; the owner sanded it down with a very fine grit. I believe that this IS Olneya tesota.
LATER NOTE:I am now quite sure that this is NOT desert ironwood but rather is Texas ebony. I will move it at some point.



end grain closeup of the piece directly above


---

web pics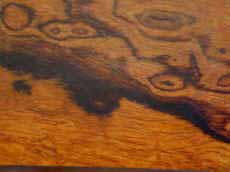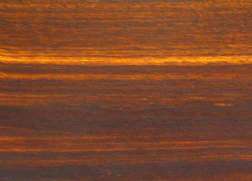 plank closeups





planks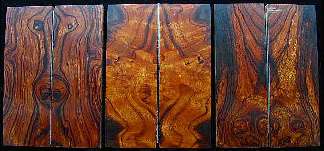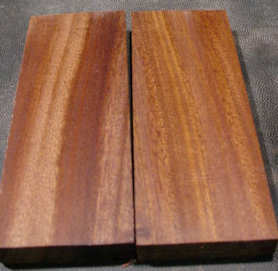 scales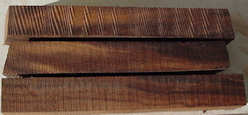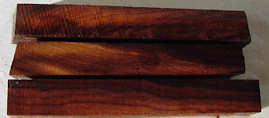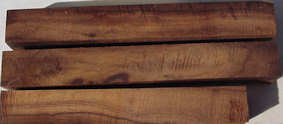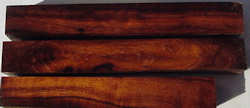 sets of pen blanks shown both dry and wet, all listed as desert ironwood / Olneya tesota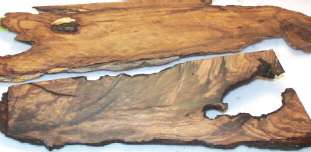 a plank pair, showing the irregular shape in which this wood is frequently sold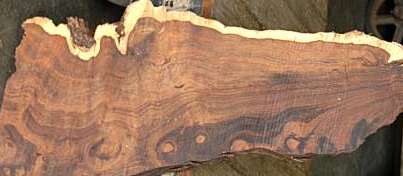 cross section with bark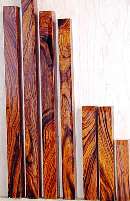 turning stock





a pair of turning sticks mositened for the pics


---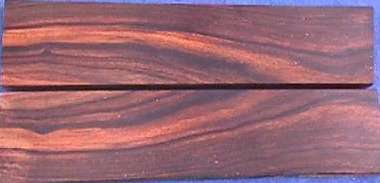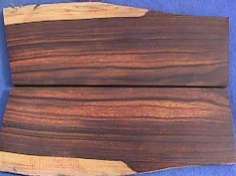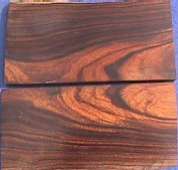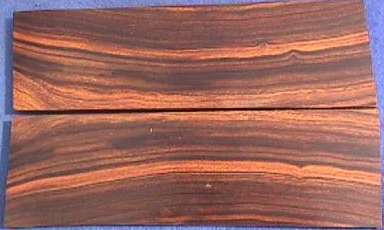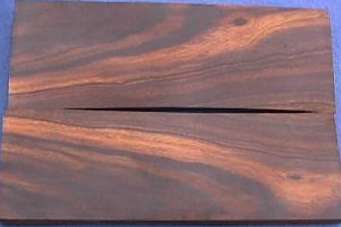 5 bookmatched pairs, all from the same vendor


---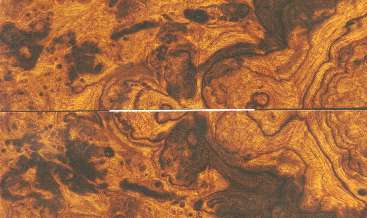 several pieces, all from the same vendor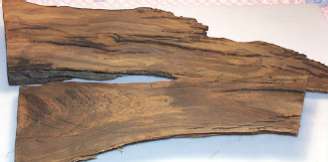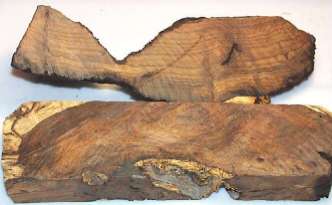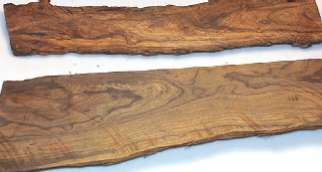 these "pairs" are all from the same vendor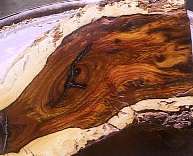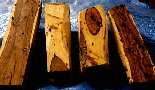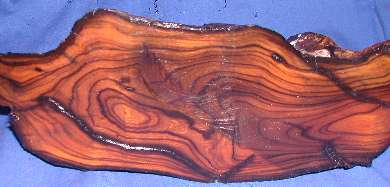 desert ironwood chunks ("chunk" is a technical term meaning "I just can't figure out what else to call this")


---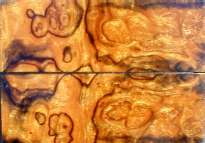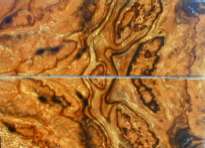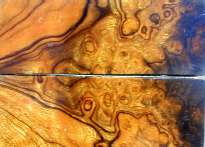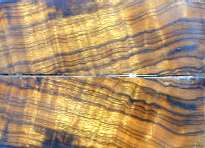 bookmatched pairs, all from the same vendor. It appears to me that these pairs have been fine sanded and had a coat of finishing agent applied.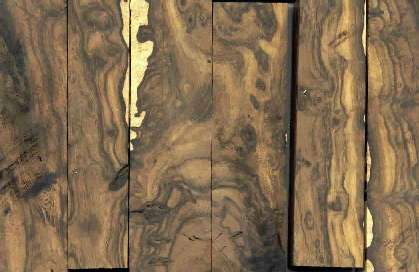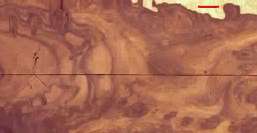 three pairs and a closeup of the bookmatched pair in the middle. I don't know which color is correct, but I suspect the closeup is a better representation.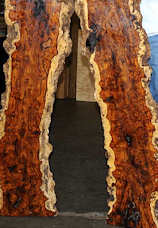 bookmatched slap pair listed as burly desert ironwood / Olney tesota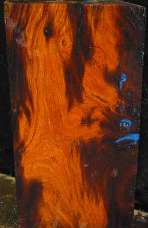 both sides of a burl slab from the BogusColorVendor, so the red color is undoubtedly exaggerated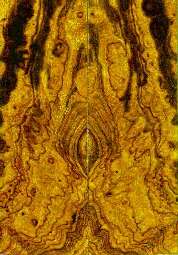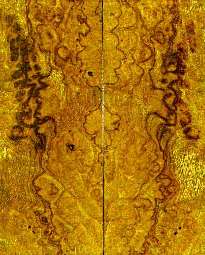 knife scales --- I have no idea whether or not the color is accurate.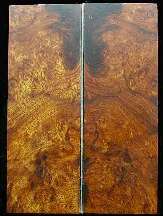 listed as a burl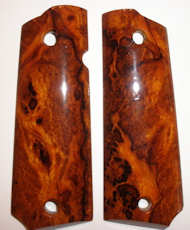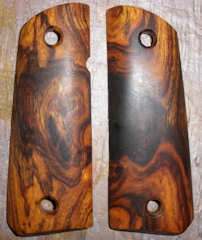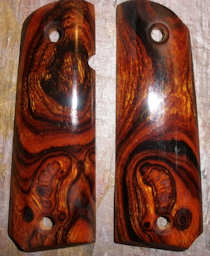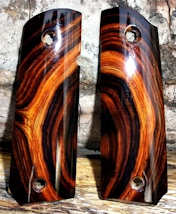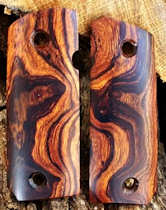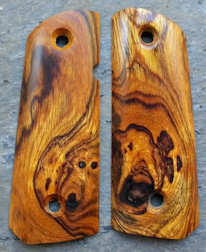 desert ironwood seems to be a particularly popular wood for pistol grips because of a combination of the striking figure and the hardness/durability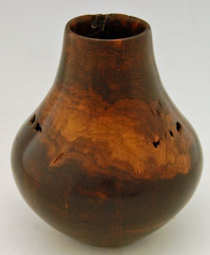 vase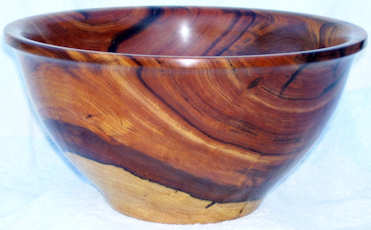 bowl