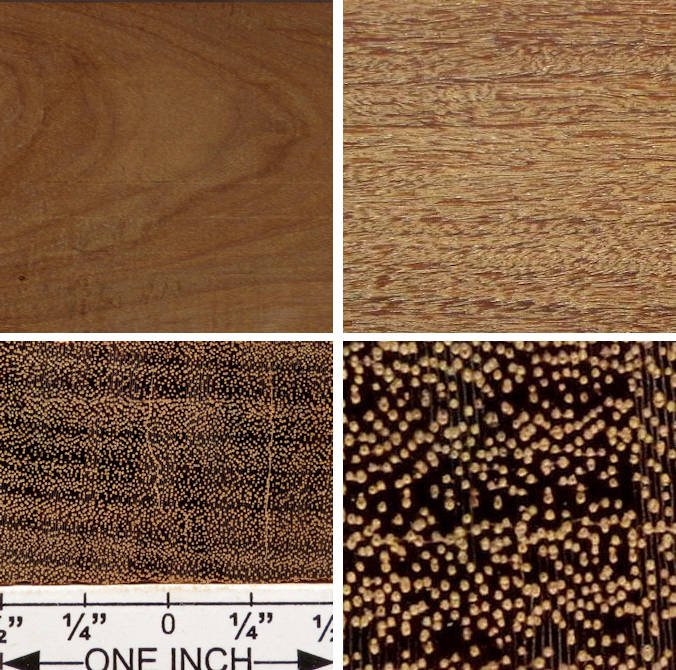 ipe (also commonly called lapacho) / Handroanthus spp.
(used to be Tabebuia spp. --- see fact sheet)


3" x 3" flat cut, 3" x 3" quartersawn, 1" wide end grain, and a 1/4" x 1/4" end grain closeup.

Diffuse porous with medium pores, moderately dense, randomly distributed and with fairly fat vasicentric parenchyma and occasional pore multiples generally radial. Vasicentric parenchyma sometimes forms weak lozenge shaped aliform parenchyma. Growth ring boundaries are vague. Rays are thin and usually hard to see even at 10X. Heavily interlocked grain is usually obvious.

The flat cut look shown here is actually fairly rare. Most pieces you see will have a rift cut or quartersawn look.