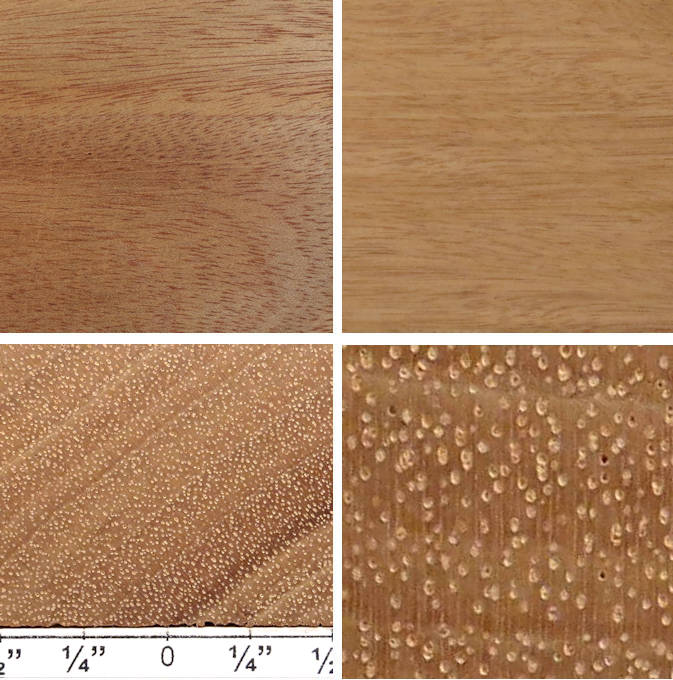 gaboon / Aucoumea klaineana


3" x 3" flat cut, 3" x 3" quartersawn, 1" wide end grain, and a 1/4" x 1/4" end grain closeup.

Diffuse porous with large, sparse pores, occasional pore multiples, rays visible at 10X. Growth ring boundaries are often vague. Face grain generally shows considerable graininess.

The most widely used alternate common name for this wood in the USA is okoume and many of the web pics below, both planks and veneer, were obtained under that name but at the time I had the wood listed as okoume, not gaboon, and when I combined the two I forgot to distinguish between how each piece had been listed. I don't consider that it is terribly significant because in any case, it's Aucoumea klaineana.