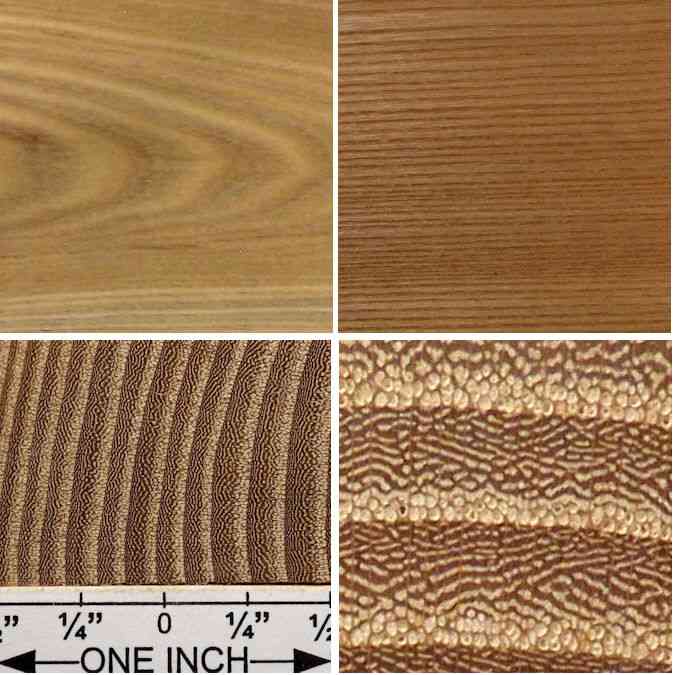 red elm / Ulmus spp.


6" x 6" flat cut, 4" x 4" quartersawn, 1" wide end grain, and a 1/4" x 1/4" end grain closeup.

Generally Ulmus rubra (syn Ulmus fulva) of the family Ulmaceae but may include other species. Ulmus rubra is also widely known as slippery elm.

See "elm, misc" for more discussion of the elm species and names (which are a mess) AND to see a sample of the "feathering" that makes elm relatively easy to identify.

Obvious ring porous growth rings with a few (generally 2 to 4) rows of large to smaller earlywood pores in a continuous row, giving way to large then smaller ulmiform pore groupings. Earlywood pores have vasicentric parenchyma and the ulmiform pore bands have confluent parenchyma. Thin rays are present and ray flakes on quartersawn surfaces will be multitudinous and thin/small. "Feathering" due to the ulmiform pores is generally obvious on flat cut surfaces and cathedral grain is common.