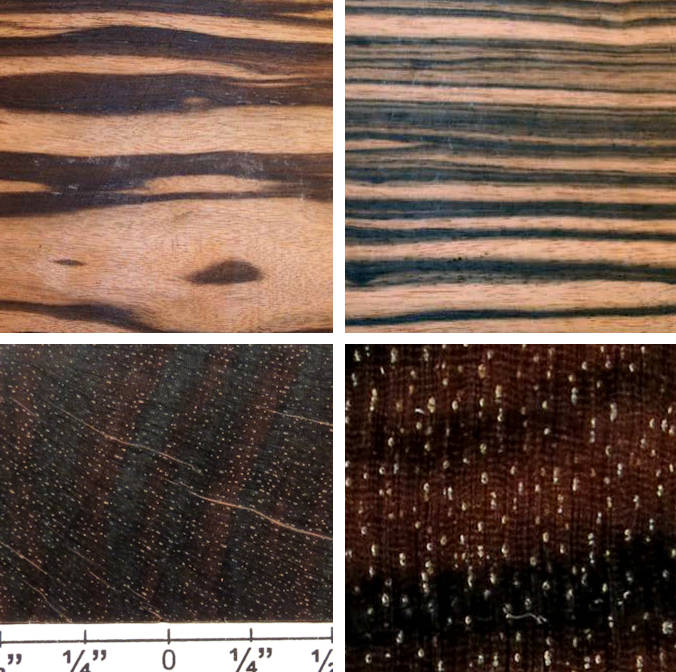 macassar ebony / Diospyros spp.
(most often Diospyros macassar or Diospyros celebica)


5" x 5" flat cut, 5" x 5" quartersawn, 1" wide end grain, and a 1/4" x 1/4" end grain closeup. NOTE: The flat cut and quartersawn examples here are lighter colored than is normal for this wood.

Diffuse porous with moderately sparse, small pores, randomly distributed and with thin vasicentric parenchyma and frequent radial pore multiples up to 4 long. Banded parenchyma throughout, but may be hard to see even at 10X. Growth rings are vague, rays usually hard to see even at 10X.

The thickness of the alternating light and dark bands varies considerably and some pieces are mostly black.