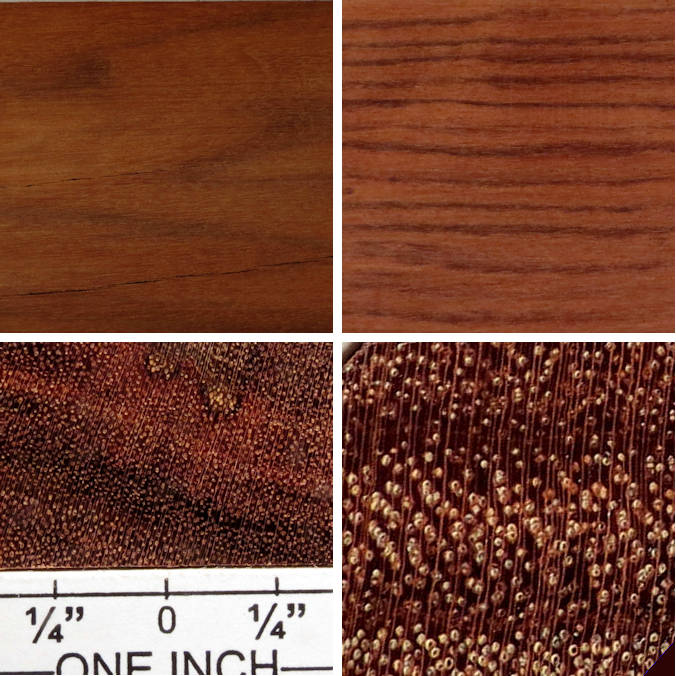 curupay / Anadenanthera colubrina


Anadenanthera colubrina of the family Fabaceae (syn. Leguminosae) the legume, pea, or bean family. Synonyms include Acacia colubrina, Acacia grata, Anadenanthera macrocarpa, Anadenanthera colubrina, Mimosa grata, Piptadenia cebil, Piptadenia colubrina, Piptadenia grata, Piptadenia hassleriana, Piptadenia macrocarpa

Widely used alternate common names include angico and cebil

3" x 3" flat cut, 3" x 3" quartersawn, 3/4" wide end grain, and a 1/4" x 1/4" end grain closeup.

Diffuse porous with moderately dense, small to medium pores, randomly distributed and with obvious vasicentric parenchyma and frequent pore multiples. Rays vary from easily visible at 10X to almost invisible at 10X. Growth ring boundaries are vague.