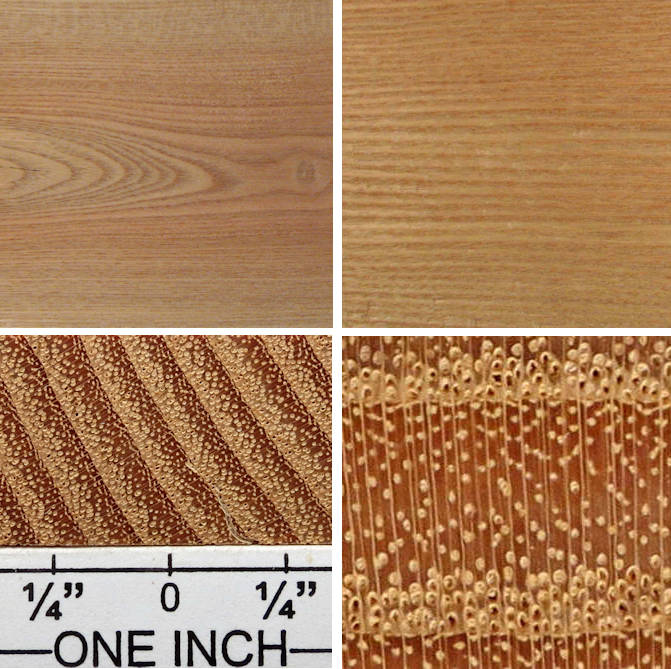 coffee tree / Gymnocladus dioica (syn.s Gymnocladus dioicus and Gymnocladus canadensis)
of the family Leuminosae, the legume or pea family


3" x 3" flat cut, 3" x 3" quartersawn, 3/4" wide end grain, and a 1/4" x 1/4" end grain closeup.

Ring porous with a thick line of earlywood pores with heavy vasicentric parenchyma transitioning to small pores with some confluence towards the end of the latewood. Rays are easily visible at 10X and there are occasional pore multiples in random directions.

The frequent designation "Kentucky" coffee tree would be more correctly given as "American" since it grows in several states throughout the East, Mideast, and Northeast of the USA, and in some areas of Canada. It is sometimes incorrectly designated as a mahogany. It is heavy and strong but not very hard and it is coarse grained in a way that makes it look a lot like red oak and sassafras. Reportedly, the beans of the tree CAN be used to make coffee, but only in a slightly more reasonable way than using mud to make chocolate.

Coffee tree is strongly flourescent under UV, showing a yellow green much like black locust but not quite as strong.