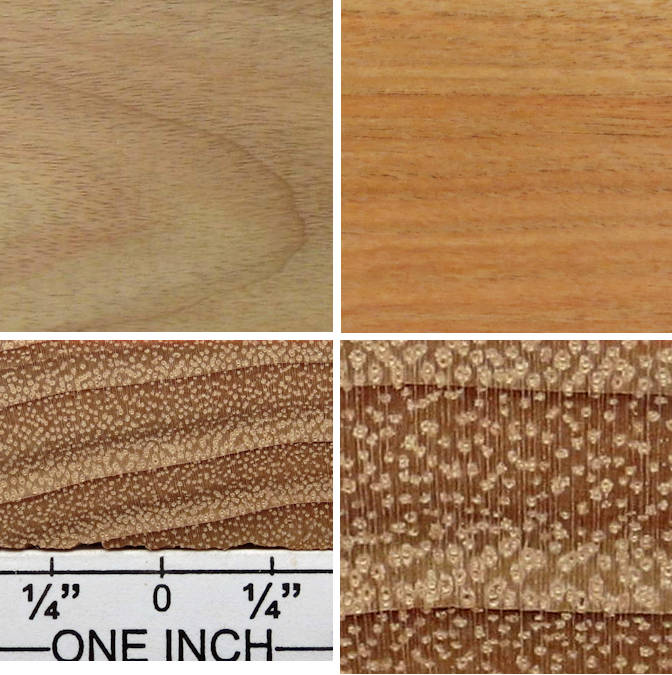 camphor / Cinnamomum spp. (mostly Cinnamomum camphora)


2" x 2" flat cut, 2" x 2" quartersawn, 3/4" wide end grain, and a 1/4" x 1/4" end grain closeup.

Semi ring porous, sometimes diffuse porous, with medium sized pores surrounded by fat vasicentric parenchyma, marginal parenchyma. Rays are obvious at 10X and growth ring boundaries are clear. Occasional pore multiples, generally radial. What is shown to the left is semi ring porous but there are examples below of diffuse porous.