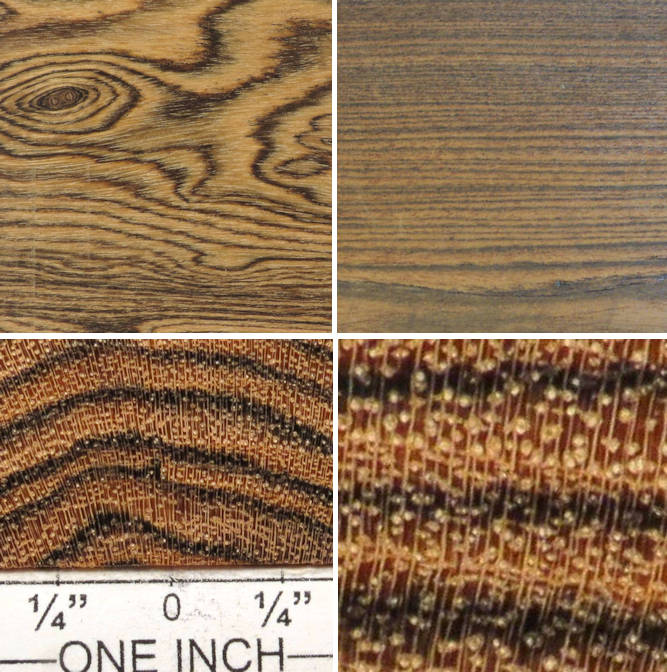 bocote / Cordia spp.


5" x 5" flat cut, 5" x 5" quartersawn, 3/4" wide end grain, and a 1/4" x 1/4" end grain closeup.

Diffuse porous with with moderate pore size noticeable rays. The growth ring boundaries are much more pronounced in these end grain shots than is normal. The wild swirly grain in the flat cut face is fairly common.