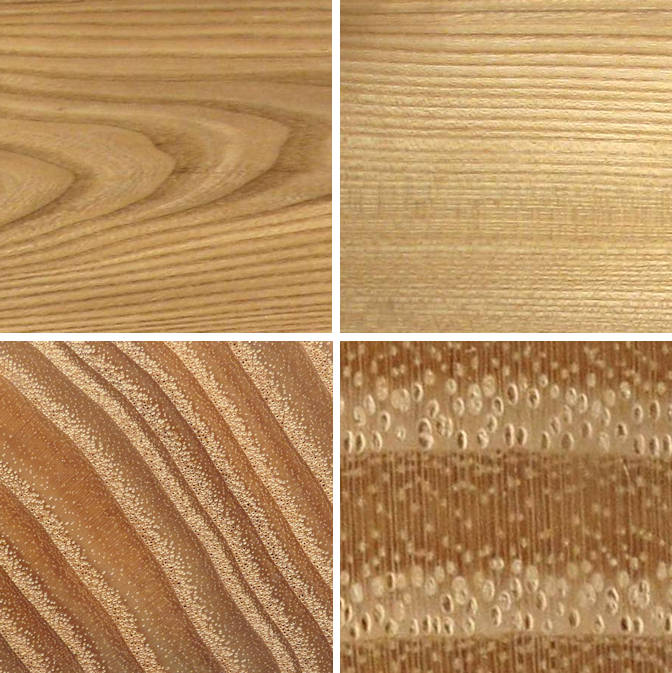 black ash / Fraxinus spp.


5" x 5" flat cut, 5" x 5" quartersawn, 1" x 1" end grain, and a 1/4" x 1/4" end grain closeup.

Fraxinus nigra, Fraxinus excelsior, and Fraxinus pennsylvanica of the family Oleaceae, the Olive family. Fraxinus pennsylvanica is normally sold as green ash or red ash, but it is also called black ash so I have put it on this page.

Ring porous with a slight transition phase from 3 or so rows of large pores starting the earlywood to a row or two of somewhat smaller pores before dropping off to sparse, small latewood pores and then sparse but noticeable confulent parenchyma towards the end of the latewood. Rays are present but barely visible with a 10X loupe. Ray flakes on quartersawn surfaces are narrow and short.