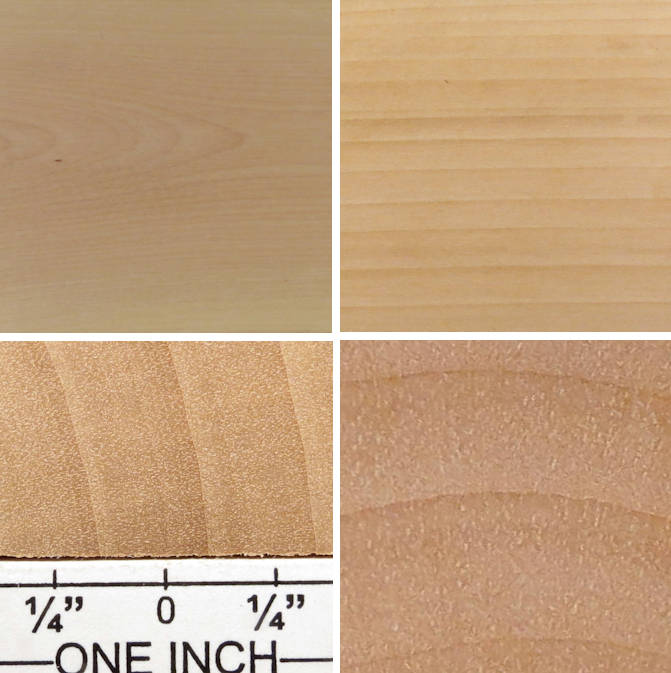 alder / Alnus spp.


3" x 3" flat cut, 3" x 3" quartersawn, 3/4" wide end grain, and a 1/4" x 1/4" end grain closeup.

Diffuse porous with very small pores often in radial strands or groups. Ring boundaries are often faint but still discernible, partially because marginal parenchyma is present.

Rays are normally tiny but are occasionally very large; these extra large rays are aggregate rays meaning that they are groups of normal rays all fused together side by side (occasionally you will see divisions in them). Alder is one of few common woods to regularly have aggregate rays and you will see them on numerous samples on this page.