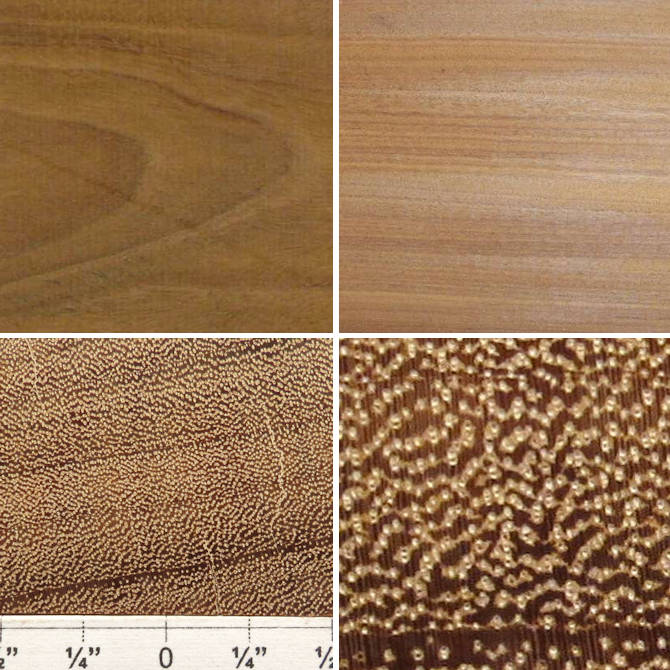 afrormosia / Pericopsis spp. (previously Afrormosia spp.)



5" x 5" flat cut, 5" x 5" quartersawn, 1" wide end grain, and a 1/4" x 1/4" end grain closeup.

Diffuse porous with moderately sparse, medium sized pores, randomly distributed with vasicentric parenchyma and considerable confulent parenchyma. Rays are visible at 10X but never with the naked eye. Growth boundaries are sometimes vague but always discernible.