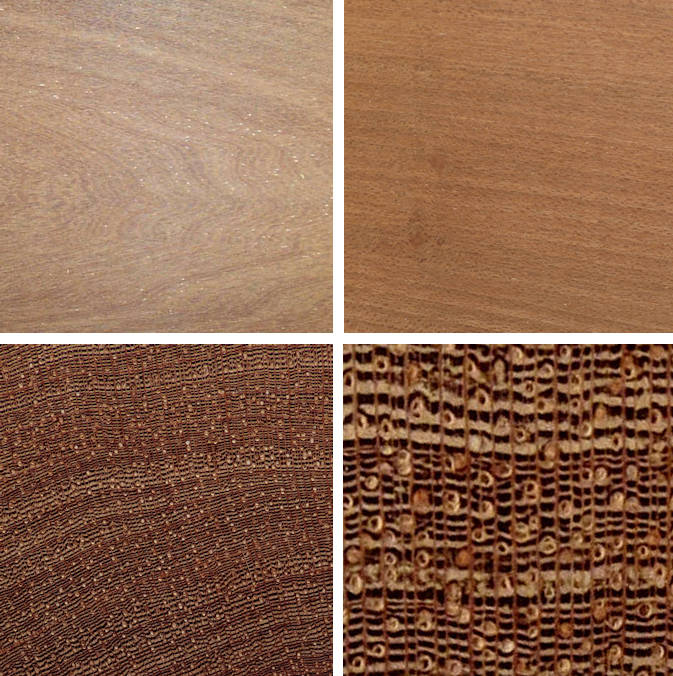 wawabima / Sterculia rhinopetala


4" x 4" flat cut, 5" x 5" quartersawn, 1" x 1" end grain, and a 1/4" x 1/4" end grain closeup.

Diffuse porous with large, sparse, randomly spaced pores with some reticulate parenchyma, some confulent parenchyma, numerous pore multiples, fairly thick rays easily visible at 10X, vague growth ring boundaries.

This is a very coarse wood with strong blunting effect on cutting tools and is usually unattractive compared to many woods. I recommend against using it. The only reason I have so many samples is that I got a lot of them in mixed lots where they are thrown in readily because it's not a popular wood. The one plank I bought (my first sample below) ended up getting used entirely for shop jigs and firewood. As you can see from the bowl at the bottom of this page, this wood CAN be attractive in use, but it's a bear to turn because of silica content --- my own experience is more severe in this regard than most reports, so perhaps I have obtained pieces that were unusually fibrous and silicaceous.