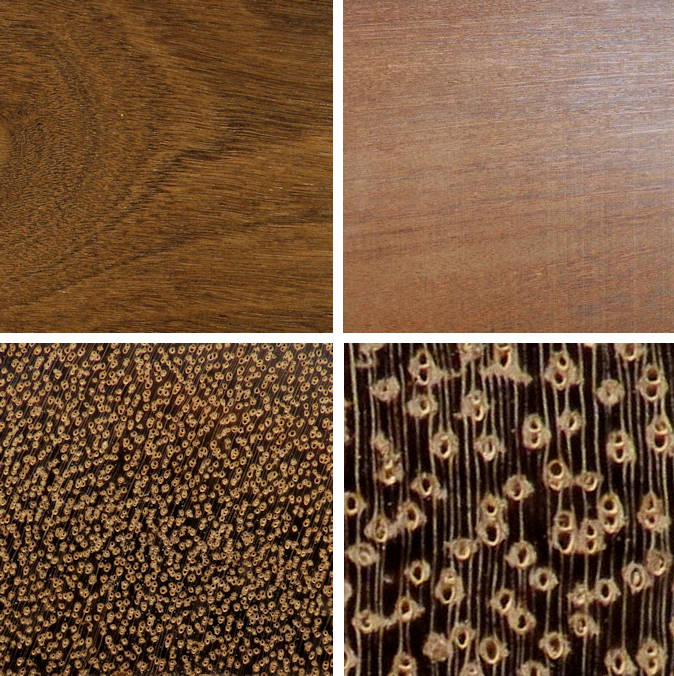 sucupira / various species
SEE FACT SHEET FOR VARIOUS BOTANICAL NAMES


5" x 5" flat cut, 5" x 5" quartersawn, 1" x 1" end grain, and a 1/4" x 1/4" end grain closeup.

This page includes all of the woods that I have found listed as sucupira. See the fact sheet for a discussion of the species that might be included. There are several different species already shown on this page.

Because of the significantly differing charcateristics of the various species, I am not listing any specifics on the end grain characteristics and I refer you to the images below.

The sample pics to the left are NOT all from the same species. The only thing you can count on for "sucupira" is that it is a very grainy wood, whatever the species is.