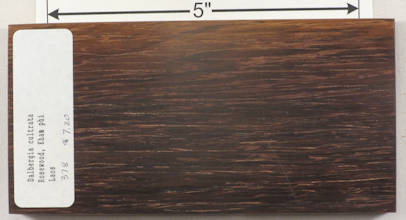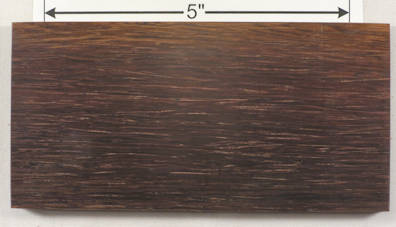 NOT A RAW WOOD COLOR
--- both faces of this sample have a light coat of clear paste wax. Also note that this is an extreme example of how different wood can look in the bright incandescent lighting that I use for my pics vs in natural light. In natural light, this piece is very noticeably darker than what you see here
both sides of a sample plank of kham phi rosewood / Dalbergia cultrata --- HUGE enlargements are present.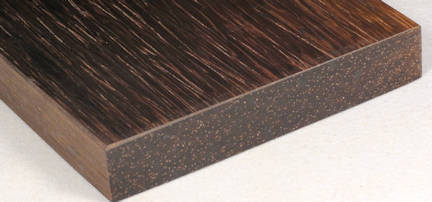 end grain and end grain closeup of the piece directly above



END GRAIN UPDATE from directly above. Note that both the end grain shot and this update have been deliberately overexposed so that the characteristics are more visible.