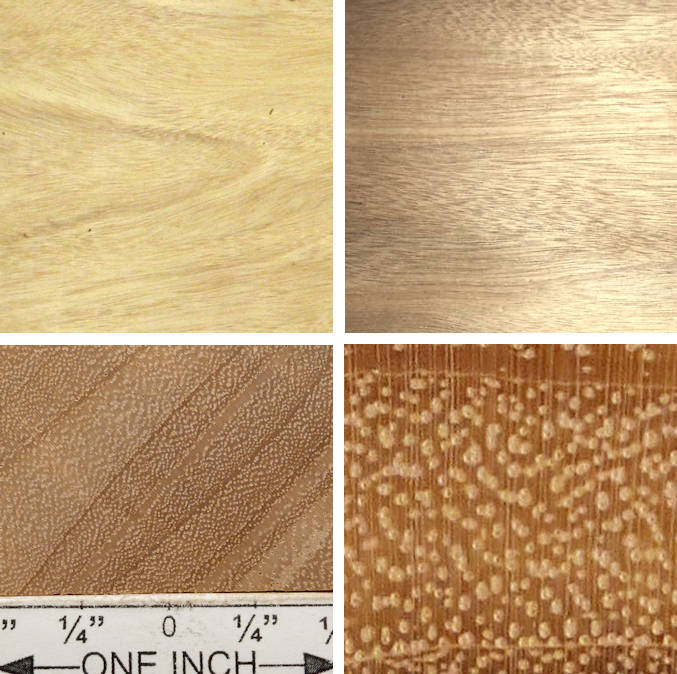 prima vera / Roseodendron donnell-smithii
(syn. s Cybistax donnell-smithii and Tabebuia donnell-smithii)


5" x 5" flat cut, 5" x 5" quartersawn, 3/4" wide end grain, and a 1/4" x 1/4" end grain closeup.

end grain characteristics vary considerably from piece to piece but in general, it is is diffuse porous with medium sized pores (pore distribution varies) and often there are bands with no pores. There are occasional pore multiples, rays are obvious at 10X, growth ring boundaries are distinct, grain is often interlocked. Surfaces are grainy.