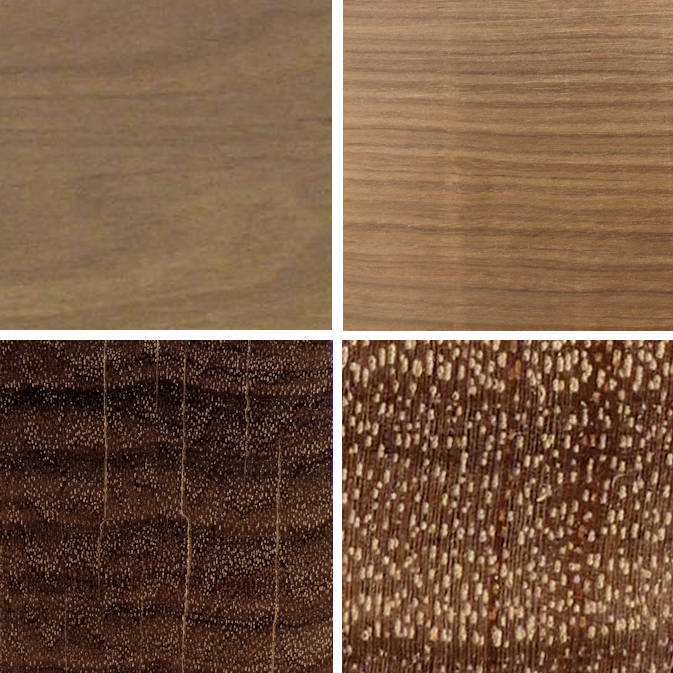 mansonia / Mansonia altissima


1.5" x 1.5" flat cut, 3" x 3" quartersawn, 1" x 1" end grain, and a 1/4" x 1/4" end grain closeup.

Diffuse porous with randomly distributed medium pores, frequent radial pore multiples. sometimes as long as 5 but usually 2 or 3, rays thin and hard to see even at 10X, diffuse-in-aggregates parenchyma is present but hard to see even at 10X. Pore density drops off slightly in the latewood, sometimes making the wood look semi diffuse porous. Growth rings easily discernable due to darkening tissue color in the latewood.