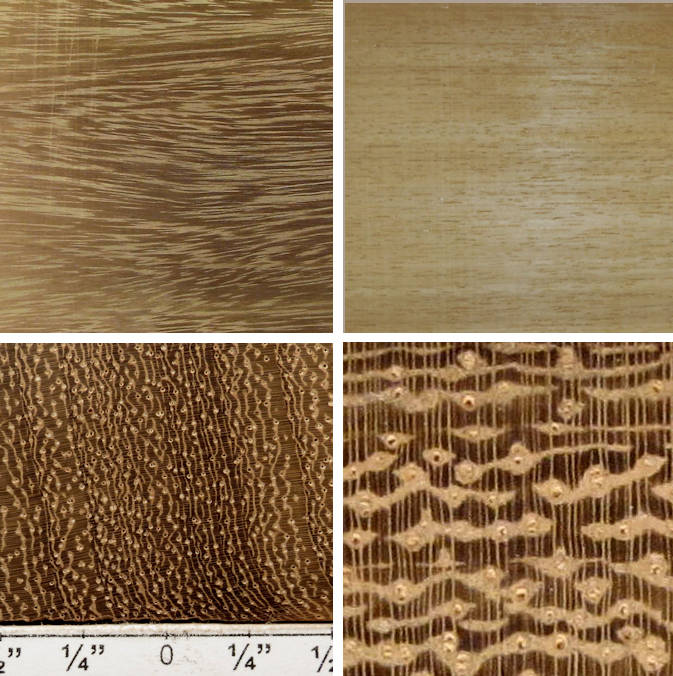 iroko / Milicia excelsa
(syn. s Chlorophora excelsa, Milicia africana, Morus excelsa)


Also sometimes called "African teak"

5" x 5" flat cut, 5" x 5" quartersawn, 1" wide end grain, and a 1/4" x 1/4" end grain closeup.

Diffuse porous with large, sparse, randomly distributed pores with fat lozenge shaped aliform parenchyma that sometimes spreads out to winged aliform parenchyma. Considerable confluence, some diffuse-in-aggregates parenchyma that occasionally appears banded, and some pore multiples. Rays that are obvious at 10X but growth rings that are vague.