open main page here





AVODIRE

Turraenanthus africanus and Turraenanthus africana)
(I can't tell if these are variant spellings or two different species)


Although it is primarily T. africanus, it may also include T. klainei (Klein's avodire), T. vignei (from Ghana or the Congo), and T. zenkeri





---

my samples --- colors are accurate throughout (except as noted)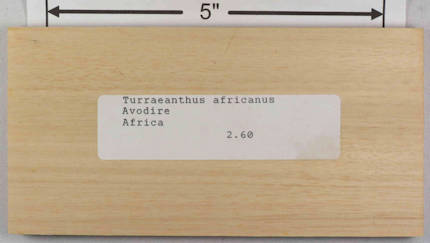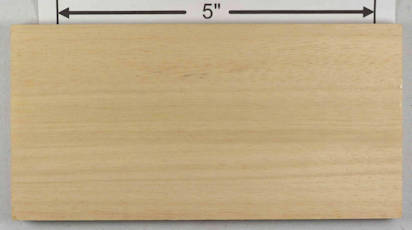 both sides of a sample plank of avodire / Turraeanthus africanus --- HUGE enlargements are present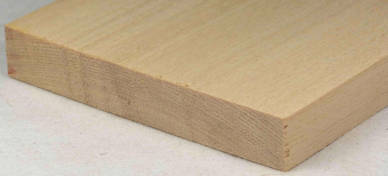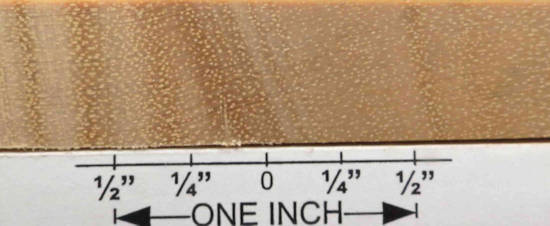 end grain and HIGH GRIT END GRAIN CLOSEUP of the piece directly above --- the original end grain closeup showed nothing but saw marks, so I discarded it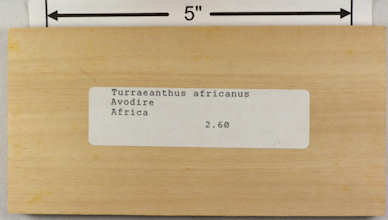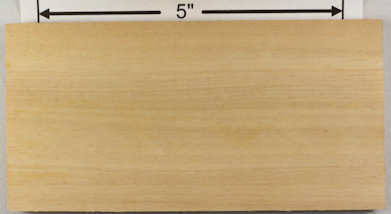 both sides of a sample plank of avodire / Turraeanthus africanus --- HUGE enlargements are present. This sample was loaned to me by David Clark whom I thank for this and other contributions to the site.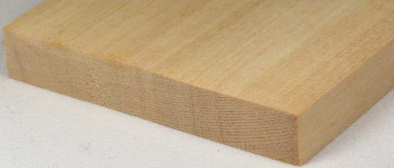 end grain and end grain closeup of the piece directly above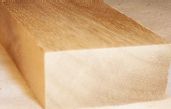 plank and end grain --- the side-on pic looks exactly like the wood, but the end grain pic is a little too dark and yellow.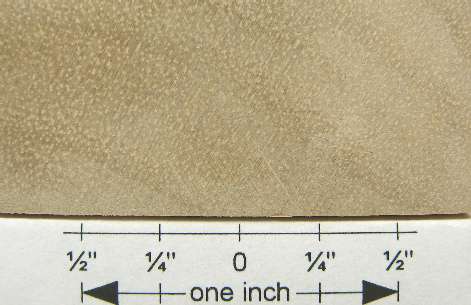 end grain closeup of the piece directly above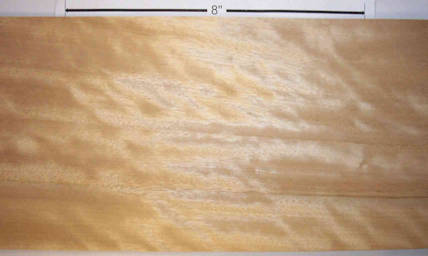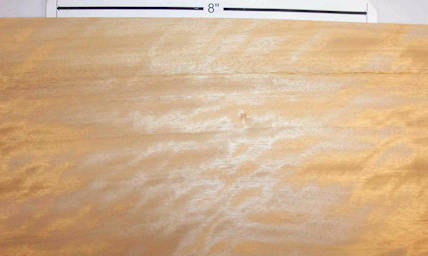 mottled veneer --- the first piece is not quite as red as the pic shows and the color on the 2nd pic is quite accurate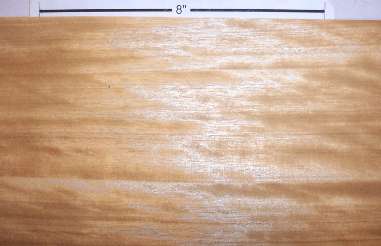 quartersawn figured (mottled) veneer sheet and closeup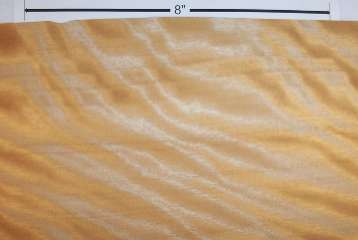 flat cut veneer, showing the amazing ripple figure that can be found in this species. The pic just can't do it justice, since it shimmers and moves in the light with a terrific three-dimensional effect that makes it hard to believe it's a flat piece.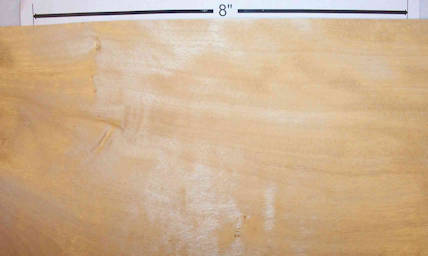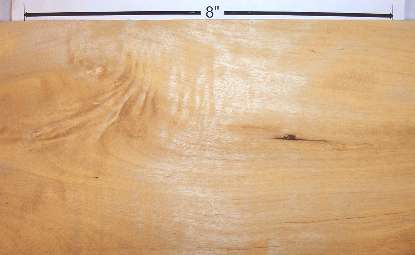 flat cut veneer --- each of these pieces was selected as having a ripply section, so these representative of flat cut only if you ignore the ripply sections.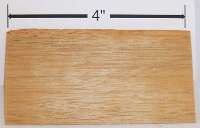 quartersawn veneer that was laying around for 15 years before I took the picture, so I'm not sure if the relatively dark color was there originally or not.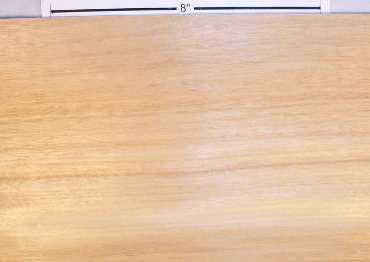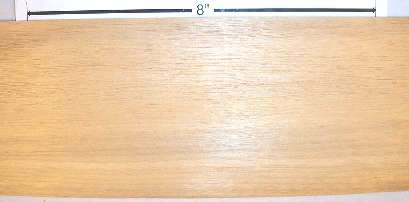 quartersawn veneer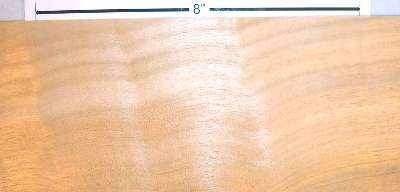 quartersawn veneer w/ a small amount wave in the grain


---

web pics with a range of colors that I find unlikely.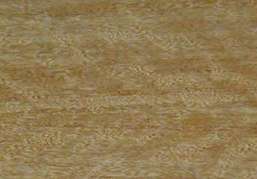 two pics of quartersawn veneer. The colors don't look accurate to me.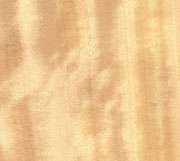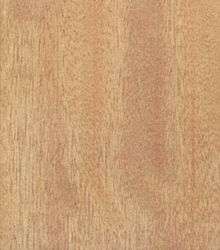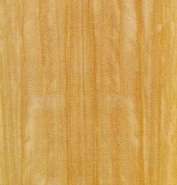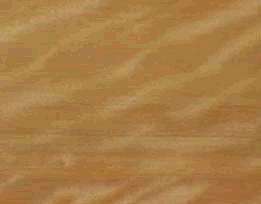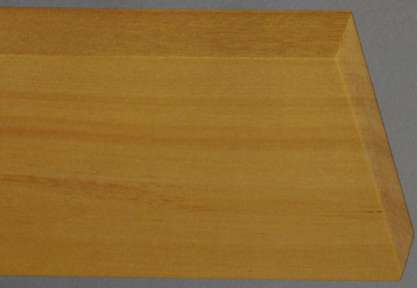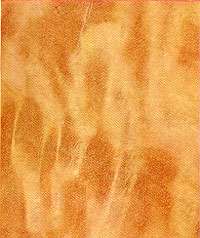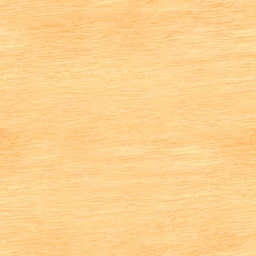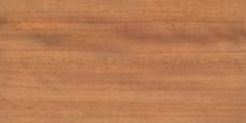 planks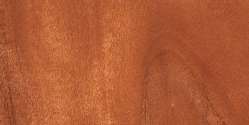 plank with a red color that I do not find believable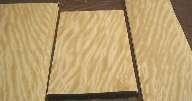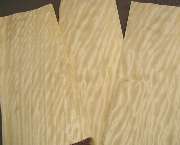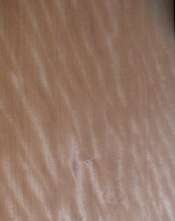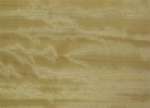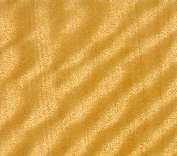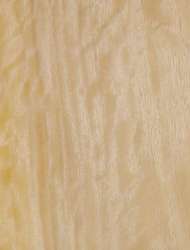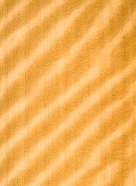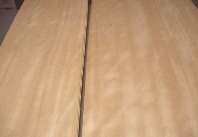 figured veneer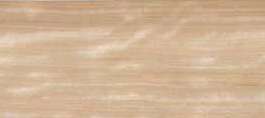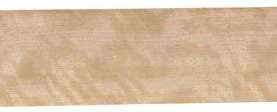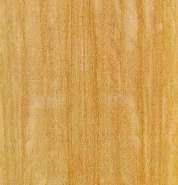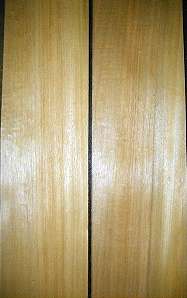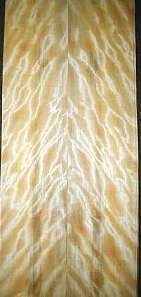 more veneer --- most of it seems to be figured, but none of it was listed as such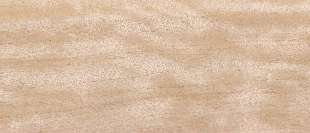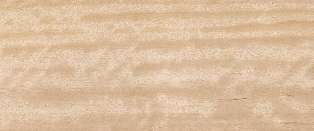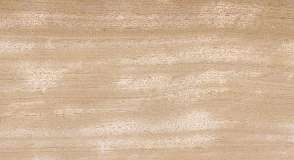 closeups of veneer with both levels of enlargement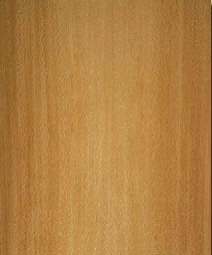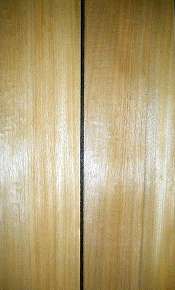 plain cut veneer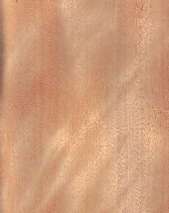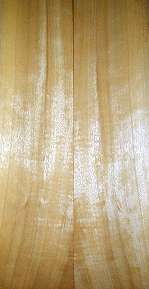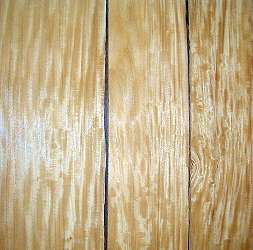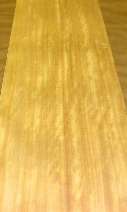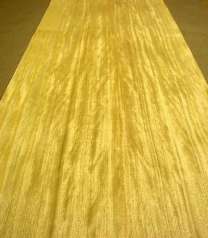 quartersawn figured veneer with the last two pics being from a vendor who consistantly gets the colors wrong, so I'm sure the yellow is exaggerated in the pics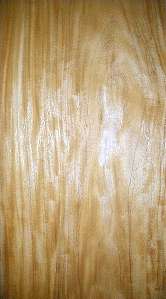 flat cut figured veneer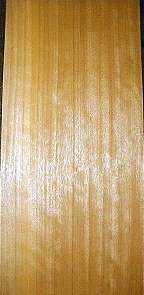 listed as mottled veneer but it certainly has a very weak mottle figure --- see my own example at the top of the page for a better one.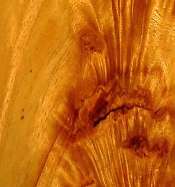 this one doesn't really look like it belongs here, but it was posted as a pic of avodire curly veneer