open main page for all woods          open page 2 for articles





GUAYACAN

Caesalpinia paraguariensis



Caesalpinia paraguariensis of the family Fabaceae (syn. Leguminosae) the legume, pea, or bean family

NOTE: the name guayacan / guyacan is used for over 70 species from at least 30 genera, but in the USA it USUALLY means Caesalpinia paraguariensis and is actually listed most often with the common name Argentine brown ebony or (less often) Argentine ebony or brown ebony, rather than, or in addition to, guayacan. It is my intent that this page be for that wood, but I may put in other species of "guayacan" if I run across them.


None yet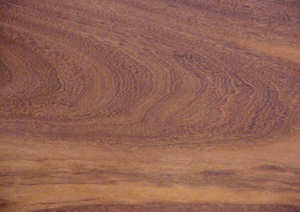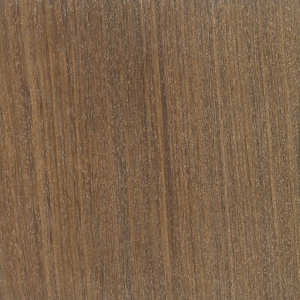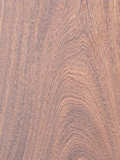 planks listed as Argentine brown ebony / Caesalpinia paraguariensis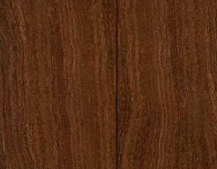 plank listed as guayacan / Caesalpinia paraguariensis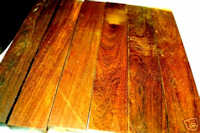 planks listed as just guayacan and with a very unlikely color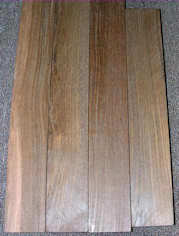 planks listed as brown ebony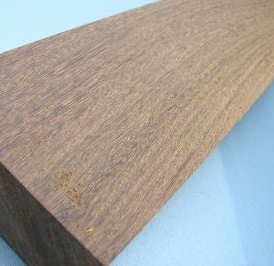 plank listed as Argentine brown ebony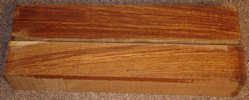 turning stock listed as Argentine brown ebony / Caesalpinia paraguariensis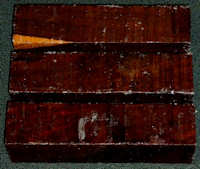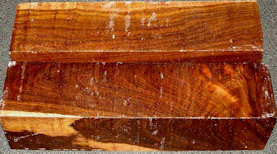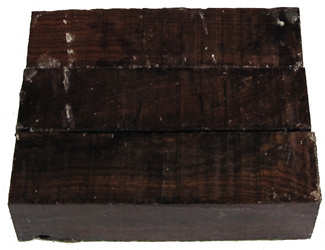 waxed turning stock listed as Argentine brown ebony / Caesalpinia paraguariensis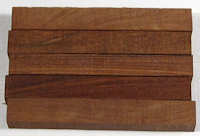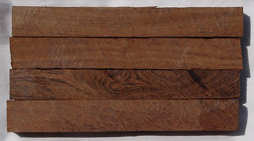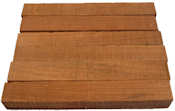 pen blanks listed as Argentine brown ebony / Caesalpinia paraguariensis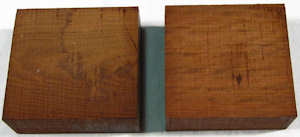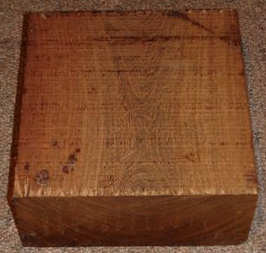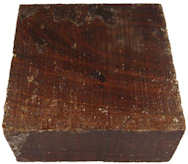 bowl blanks listed as Argentine brown ebony / Caesalpinia paraguariensis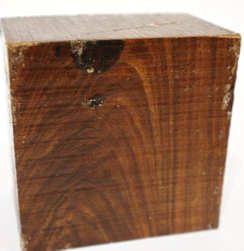 bowl blank listed as brown ebony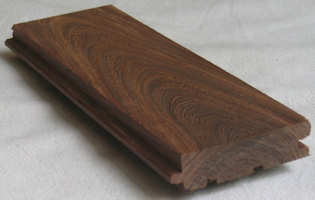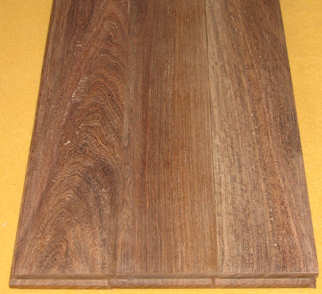 flooring listed as guayacan / Caesalpinia paraguariensis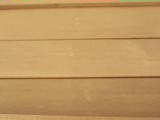 plank listed as guayacan / Minquartia quianensis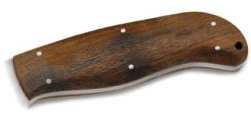 knife handle listed as guayacan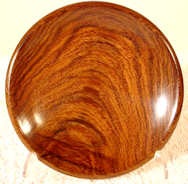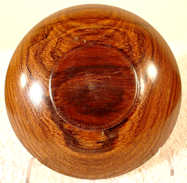 bowl by Bryan Nelson (NelsonWood). Bryan fine-polishes his bowls with 1200 or even higher grit sandpaper while they are spinning at high speed on the lathe and then finishes them there with a friction polish of his own devising, thus achieving a shine and color vibrancy that is beautiful to behold. Really big enlargements are present.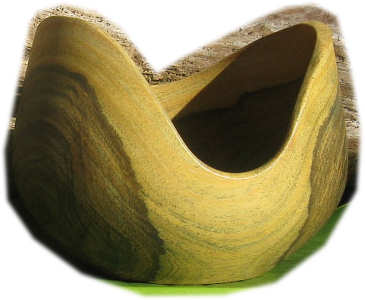 bowl --- I assume the green color of the sapwood is poor photography, not an actual wood color.




pen turned from guayacan / Caesalpinia paraguariensis. Photograph contributed to the site by the pen turner, Bruce Selyem, whom I thank for this and other contributions to the site. The pen is finished with shellwax. Clearly this is half heartwood, half sapwood.