the finish is presently just a coat of natural stain to block moisture absorption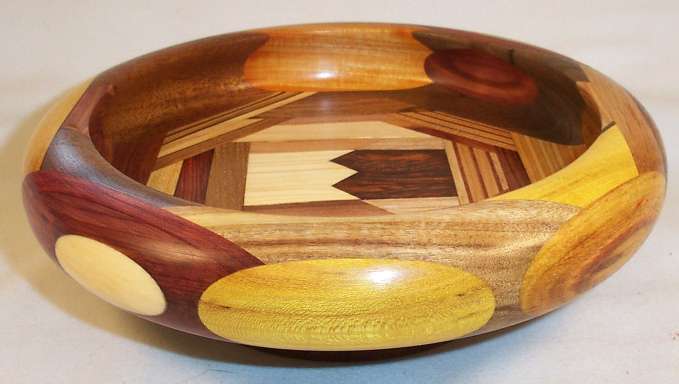 that piece of paela in the rear is even prettier than it shows up here. The flaky yellowheart in the front of the pic is also very nice.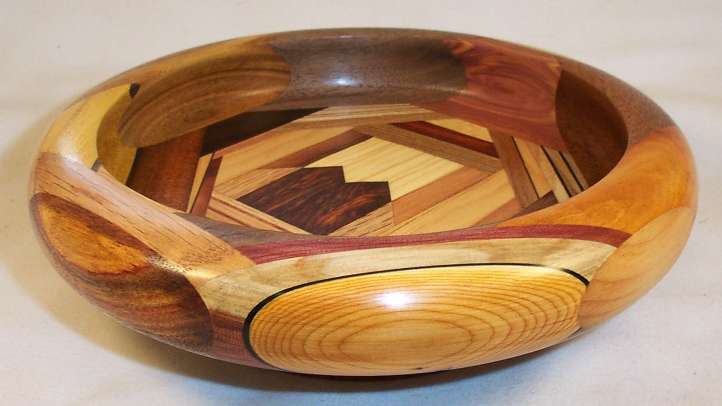 In the front right is yew backed by ebony veneer and to the left front is a really gorgeous piece of canary wood with red streaking.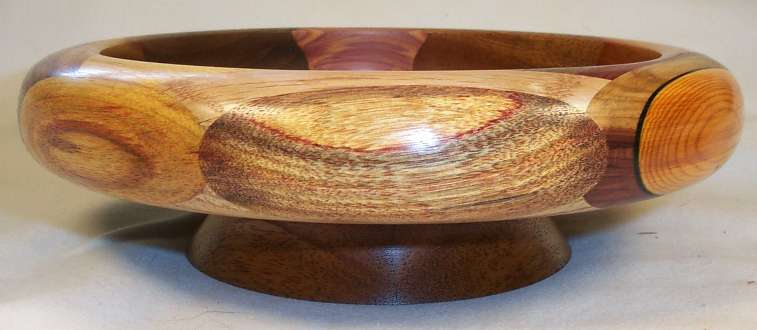 a direct shot of the canary & showing the walnut base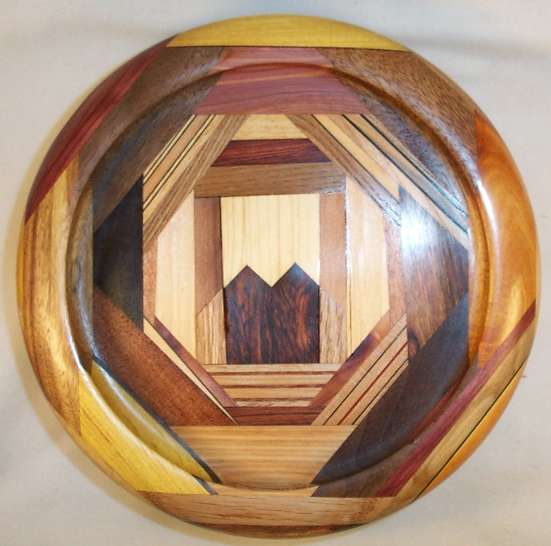 birdseye view shows that this one is pretty busy --- the main reason some people don't like my bowls.

NOTE: this bowl has been finished and is now available on my bowl-sale site: www.phinds.com/bowls/

Information on this specific bowl can be seen at: n001