the finish is several coats of polyurethane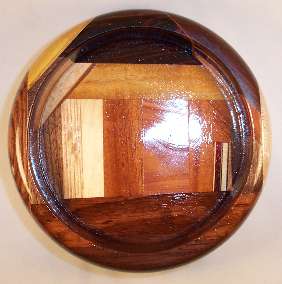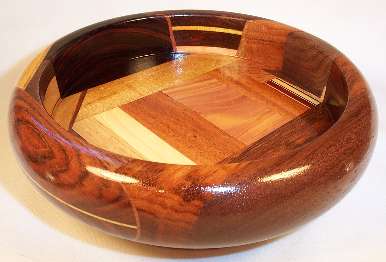 right pic from the left front shows chechem, goncalo alves, and walnut
The dark wood at the top isn't actually black --- as you can see in the pic below, it is a dark cocobolo.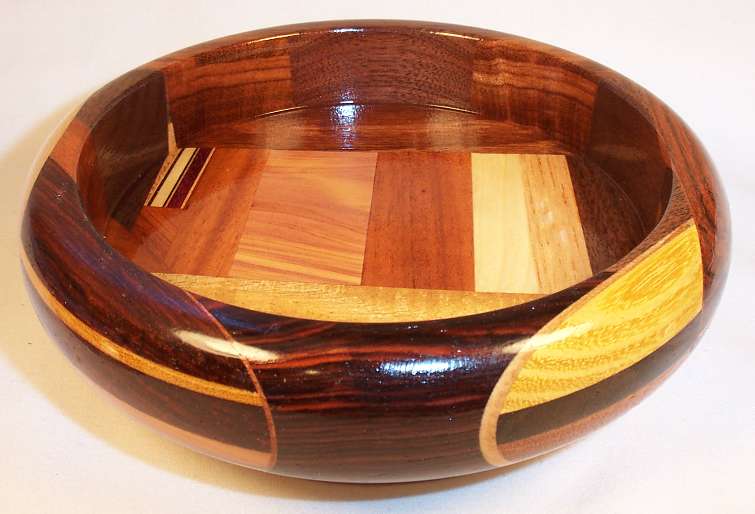 In the front is cocobolo and to the left of that is a sandwich of cocobolo and osage orange backed vertically by mahogany veneer. To the right of the cocobolo is osage orange on top of zircote on top of mahogany. At the rear is walnut and just in front of that is goncalo alves. In the center from the left (ignoring the little lamination that I regret having allowed to clutter up the bowl) is African mahogany, aromatic red cedar, African mahogany, pine, red oak and walnut.