the finish is several coats of polyurethane.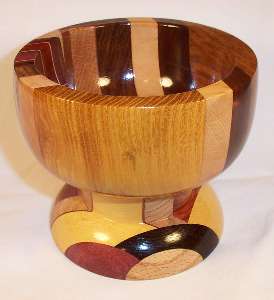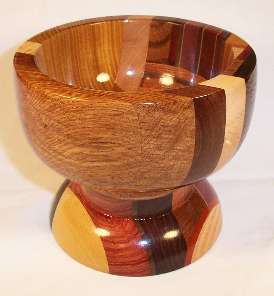 left --- big chunk is osage orange, base shows yellowheart, purpleheart, and wenge
right --- big chunk is English brown oak, base shows yellowheart, tulipwood, and a piece of kingwood that does not actually look black as it shows up here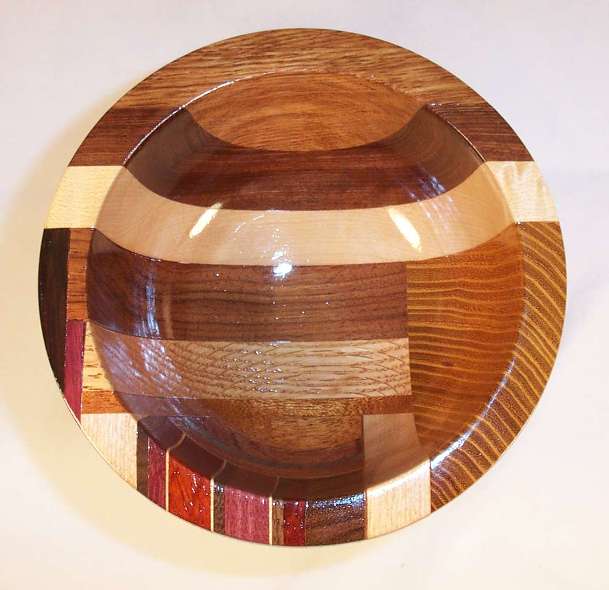 from top --- English brown oak, kingwood, hard maple, walnut, red oak. The black wood on the left is wenge and the yellow wood on the right is osage orange. The small pieces at the lower left include padauk and purpleheart and several others.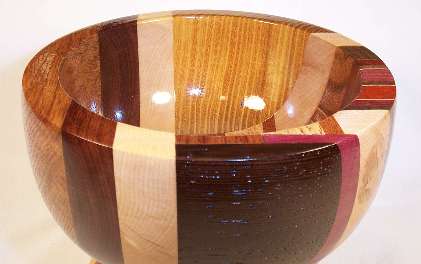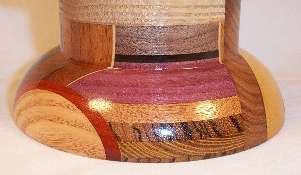 a busy bottom section with horizontal pieces, starting at the top, of red oak, walnut, gaboon ebony, purpleheart, African mahogany, zebrawood, osage orange, and a very thin piece of zebrawood.